A Luxury Photo Experience Unlike Any Other
Find Out How Jonsar Studios Can Transform Your Event
What We Do And Why It's Different
We offer an immersive photographic experience that connects to your brand — and creates VIP moments that make people look and feel their best.
It all starts the moment someone steps onto our set. Often, people begin by telling us about their insecurities — and yes, even models have them. Our mission is to help guests let go of that negativity, see what's unique and beautiful about themselves, and establish an atmosphere of trust and celebration.
From there, we direct guests with all the skill, care and passion celebrities experience on photo shoots because we believe everyone deserves A-list treatment.
After each session, our team of professional editors enhances images in real time, working to our exacting quality standards. Select images from the set are shown in a branded slideshow on our large-screen display for everyone in the venue to enjoy.
The result? Guests walk away with so much more than a branded photo. They take home a transformative experience — one that's truly worth remembering and sharing.
Our custom technology allows clients to create social media content pipelines directly from our mobile studio. Plus, guests can print and share portraits on the spot. Learn more about our social media kiosk.
Videos & Gifs: Portraits in Motion
Our video and GIF portraits are unique, creative and totally memorable.
Capturing a great video or GIF can be tricky — and we know just how to direct your guests so their portraits will shine. No more awkward poses or worries about what to do with your hands!
All Jonsar Studios video and GIF portraits are fully optimized for social media. Branded videos can be sent directly to guests' phones for sharing across all platforms, incorporating your event's hashtag and relevant handles.
Videos & Gifs Formatted for Social Sharing
Have a Hashtag or Special Messaging to share? Our branded videos can be sent right to guests' phones for immediate sharing.
Guests step onto the set and we do the rest. Within minutes of their session, our creative videos are either sent directly to their phones or are on display venue-wide.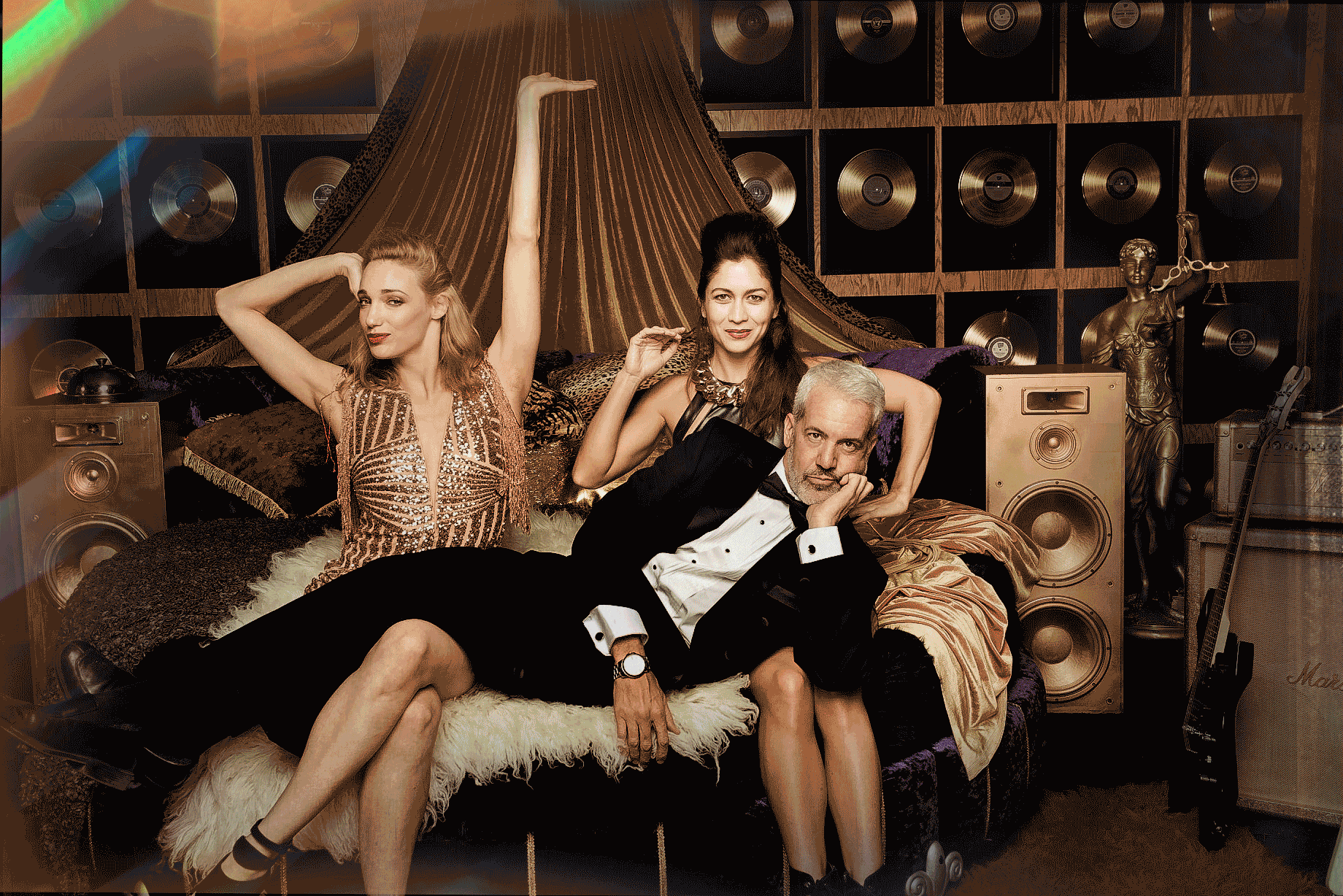 Post, Share & Print With Our Social Media Kiosk
People love our portraits—and can't wait to show them off.
We've simplified social media sharing with our state-of-the-art kiosk that lets guests review and select their favorite photos and GIFs on the spot. Then, they can share their best looks to Facebook, Instagram and Twitter, or send to friends via email.
All shares from the kiosk can be set up with customized messages incorporating your event's hashtag and any relevant handles you'd like people to tag.
We can also send live image and GIF uploads to your event website or fan pages, so your audience can get a glimpse of the fun from anywhere in the world.
And of course, our kiosk produces high-quality branded prints suitable for framing—the ultimate take-home gift.
Starting a Social Media campaign?
All Kiosk posts and shares include a suggested pre-filled message for incorporating #hashtags and @handles.
Custom Backgrounds Designed Just For You
If you can imagine it, we can bring it to life.
Our world-class designers can turn your vision into a custom background for green screen photo booth portraits that are one-of-a-kind works of art.
Custom backgrounds can take a minimum of four weeks to create, so please keep that in mind when planning your event.
Classic Black Background - Because Simple is Elegant
Or, choose our classic black background for a versatile, high-fashion look that flatters everyone. It's an ideal match for both black-and-white and color portraits.